At this time the Mazureks are building the campus of the Santiago Children's Ministries Outreach Center. This facility will include a church, a school, an athletic area, and the offices for the overall ministry. Funds and volunteer construction teams are needed to complete this project ASAP.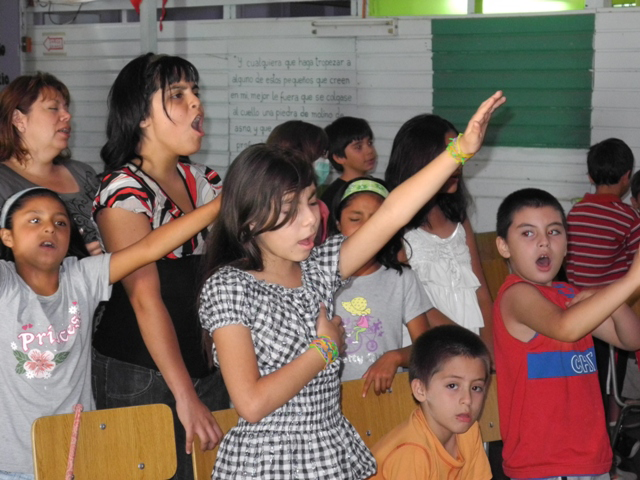 Along with assisting Ester in the Children's Outreach Center, Jim serves as the Adjunct Coordinator of Servicio de Educación Cristiana – the Christian Education Service of the Assemblies of God in Latin America. He gives oversight to a large array of Christian Education ministries throughout Central & South America – everything from Sunday School to Bible School to Graduate School. Every year he directs and teaches in advanced ministerial training seminars throughout Latin America – including Cuba. Many of these students go on to serve as missionaries in the 10/40 Window. Jim also serves as Editor of CONOZCA, a spanish-language theological journal for Spanish-speaking pastors, teachers and leaders.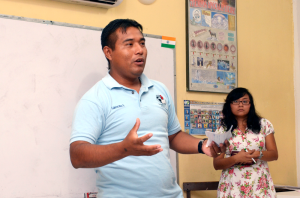 Jim is a "Missionary Kid" having been raised in Chile, the son of missionaries John & Lucille Mazurek. Ester is Chilean by birth, and a naturalized American citizen. Their three children are Koreen (married, one son, two daughters), Jamie and James (both students).
Jim & Ester need your prayers and financial support to continue serving these vital areas. Thank you for partnering with them. For more information please contact Jim & Ester.
---
Contact / Personal Info
Field Address: Camino Los Guindos Ote. 2702, parcela 7,

Buin, Chile
U.S. Address: 614 W. Kerr St., Springfield, MO 65803
Skype Phone: (719) 423 7185
Chile Home Phone: (5622) 821 9775
Support Address: A.G.W.M. 1445 Boonville Ave., Springfield, MO 65802
Online Giving: www.giving.ag.org (enter: "Jim Mazurek")
Wedding Anniversary: 05/26
Birthdays: Jim – April 18th; Ester – December 11th